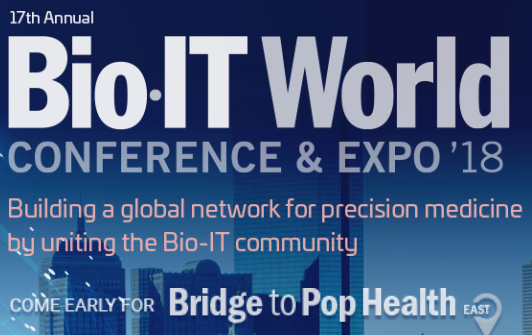 RADAR-base nominated for best of show at Bio-IT World 18
RADAR-base has been nominated as a finalist for the 'Best of show' award at the Bio-IT World Conference 2018 in Boston, USA. This award identifies 'exceptional innovation in technologies used by life science professionals today'.
A team from The Hyve will be presenting a live demo of the device-agnostic, modular open-source platform for remote collection, management and storage of sensor data on the conference floor on Wednesday 16 May at 10.25 am EST.
Spanning three days, the 2018 Bio-IT World Conference meeting will feature more than 280 industry and academic colleagues discussing themes of big data, smart data, cloud computing, trends in IT infrastructure, omics technologies, high-performance computing, data analytics, open source and precision medicine, from the research realm to the clinical arena.