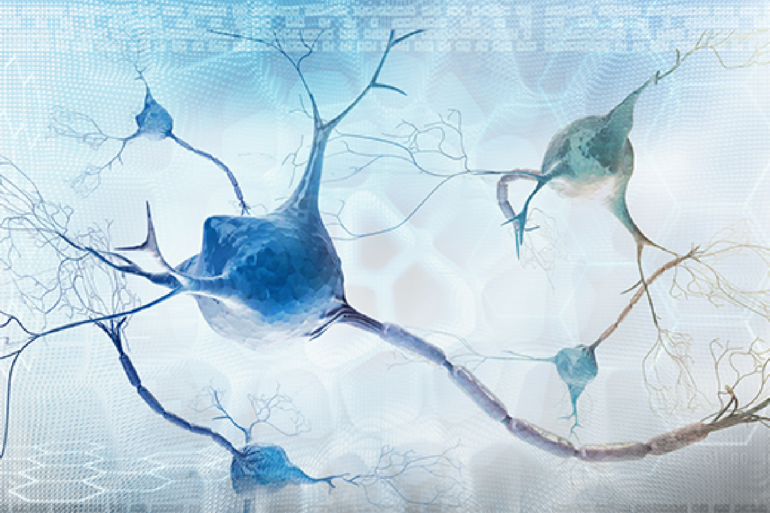 RADAR-CNS: Multiple Sclerosis
Multiple sclerosis (MS) is a condition in which the body's immune system has an abnormal reaction to the central nervous system (CNS, made up of the brain, spinal cord and optic nerves). The immune system attacks elements of the CNS, disrupting the transmission of nerve signals and producing the symptoms that characterise MS. The exact cause is unknown, but is thought to be triggered by a combination of environmental and genetic factors.
This study is a multi-centre, cohort study, using commercially available technology and sensors to monitor the relapse and symptoms of MS. People with relapsing-remitting or secondary progressive MS will be asked to use a chest-worn Faros 180 device for one week after each clinical visits to measure aspects of gait. In addition Fitbit and smartphone sensors via the RADAR-base pRMT app will be used to passively record data on mobility, sleep and social interaction for the all duration of the study. At fixed time point self-rating scales will be completed by the patients through the RADAR-base aRMT (smartphone app).
Number of Participants: 640